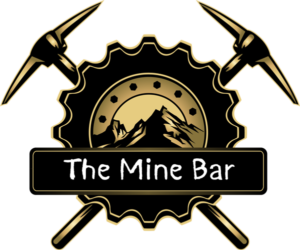 BREAKFAST – BRUNCH – COCKTAILS – BAR
Yogurt
With fresh fruits and Honey
Special Omelette
Cheese, Ham, Pepper, Mushrooms & Bacon
Omelette Veggie
Mushrooms, Pepper, Onion & Tomato
Fried Eggs
Bacon, Avocado, Bread & Salad
Kagiana (Local Dish)
Eggs, Tomato & Local Cheese
Club Sandwich
Cheese, Ham, Bacon, Tomato, Lettuce & Mayo
French Toast
Omelette, Tomato, Ham & Mayo
Waffles - Pancackes
Choose with: Praline Hazelnut, Biscuit, Maple Syrup, Honey, Fresh fruits or Ice Cream (+2,5€ per scoop Chocolate or Vanilla)
Premium Tea Hot or Iced
Green mint, Peach, Lemon, Red Fruit, Wild Berries infusion
Pomodoro & Basilico
Mozzarella, Tomato, Pomodoro & Basilico
Prosciutto
Mozzarella, Tomato, Prosciutto, Rocket & Balsamic Vinegar
Mushrooms with Truffle Oil
Mozzarella,Tomato,Garlic,Mushrooms & Truffle Oil
Pizza Special
Mozzarella, Tomato, Gouda, Ham, Bacon, Mushrooms & Pepper
Small Tapas
Mix of local and foreign finger food
Large Tapas
Mix of local and foreign finger food
Vilos Lager by Syrma 500ml
Syrma Surf Tropic Ale 330ml
Voreia Latina Lager 330ml
Militsa Straw & Lime Cider
Bougiouri Malagouzia / Glass
Bougiouri Malagouzia / Bottle
Sauvignon Blanc Katselis / Glass
Sauvignon Blanc Katselis / Bottle
9 Mouchtaro, Syrah / Glass
9 Mouchtaro, Syrah / Bottle
Our Premium Spirits Suggestions:
Axia is an elegant, low-sugar spirit distilled from the aromatic resin of the Mastiha tree, a gnarled and twisted evergreen found clutching to the hillsides of Chios, Greece
Chopin Potato Vodka is naturally gluten-free and the world's most awarded potato vodka.
Its uniquely creamy and full-bodied flavor profile makes it a great standalone vodka, ideal for sipping neat or in martinis and cocktails.
Angostura 1919 is a specially blended multiple award-winning rum, which celebrates a very particular date in the development of the rum industry in Trinidad and Tobago, as well as the Caribbean.
After a fire in 1932, which destroyed the Government Rum Bond, the master blender of Fernandes Distillers, J.B. Fernandes, bought the charred casks, only to discover they had been filled in the year 1919. The prized rum was skillfully blended and called "1919 Aged Rum".
Calle 23 Blanco 'Criollo' is a limited edition, innovative, exceptional tequila. In addition to its unique and distinctive profile it also represents a double announcement for the producer: the nectar was dreamt up and created to celebrate the arrival of her first child.
The bottle's label tells the story visually of the creation and the Mexican world which inspired it; created and hand-drawn by artist Rose Guerrero (another French lady with a passion for Mexico).
Frozen Margarita Strawberry
Frozen Daiquiri
Strawberry, Passion Fruit & Peach
Taolin Mine
Gin, Lemon Juice, Lychee & Simple syrup
Amethyst
Rum, Jabuticaba, Yuzu, Lavender & Simple syrup
Pink Panther Diamond
Vodka, Yuzu, Agave Syrup & Red Berry Syrup
T.N.T
Tequila, Lemon Juice, Cayen Pepper & Honey Syrup

Ruby Spritz
Mastiha, Aperol, Pink Grape fruit & Soda
Tiger's Eye
Tequila, Tangerine, Orange Curacao, Lime Juice & Black Hawaiian Salt

Oryhio
Aged Rum, Passion Fruit, Lime Juice & Vanilla
Obsidian
Gin, Blueberry & Lemon Juice

Sulphur
Vodka, Passion Fruit, Ginger & Lime Juice 
Desert Rose
Vodka, Spicy Syrup & Ginger Beer

Crystal
Rum, Agave Syrup & Bitter Lemon

Pickaxe
Aged Rum, Lemon Juice, Caramel Syrup & Mango Soda
Caolinite
Ouzo, Mastiha, Gin, Lemon Juice & Lime juice

El Camino Rojo
Mezcal, Orange Curacao, Lime Juice, Spicy Syrup & Tajin
Cocktails and Bites Under The Night Sky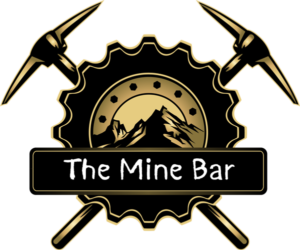 Plaka, 84800 Milos Island